Chip Inductors as HF Components
Chip inductors are used as RF components especially in signal processing and frequency-determining circuits, but they are also used in power circuits. In RF applications, both miniaturization and precision of the components used are required - including chip inductors.
Depending on the requirements and application, a choice can be made between multilayer and wire-wound chip inductors.
Samples
Contacts
News
Manufacturers & Contacts
EATON
EATON Corporation is a multinational company. EATON develops and produces components as well as systems for a wide range of markets. Applications range from mobile and industrial hydraulics, electrical systems and power distribution to automotive and aircraft components. The EATON Electronics Division, on the other hand, specializes in electronic components. These include a wide range of power inductors, super caps, fuses and various other protective elements.
Infos
Samples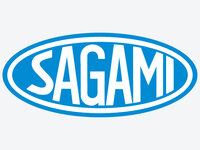 SAGAMI
SAGAMI Elec is one of the leading Japanese manufacturers of special winding components. Among other things, SAGAMI focuses on niche applications and offers products for the high-end sector. The power chokes for LPF in Class-D amplifier applications in the automotive and consumer sector are SAGAMI's flagship products. Furthermore, the specialization also includes inductors with increased DC dielectric strength up to 600V, for e.g. non-isolated HV-Buck applications.
Infos
Samples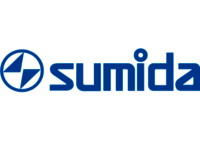 SUMIDA
SUMIDA is one of the leading manufacturers of inductive components and flexible connection technologies. The product portfolio includes individual products, ready-made solutions for the automotive, electrical, and electronics industries. SUMIDA develops, produces and markets inductive components, flexible connection technologies, modules, component groups and complete systems.
Infos
Samples