With Power Ranges From 10W to 300W
One of the basic constituent elements of every sound-reproducing system is the power amplifier, also known as audio output amplifier. In devices from the consumer and automobile electronics sector, as well as the high- end range, integrated power amplifier are hugely popular. Class D inductors are the most important components for these applications.
At CODICO you will find an extensive portfolio of Class D inductors with a power range from 10W to 300W. Typical applications are automotive amplifiers, home theatres, active speakers and industrial amplifiers. In addition, all Class D inductors are available with AEC-Q200. Our Class D inductor program enables you the best selection for the optimal solution for your application.
Samples
Contacts
News
Manufacturers & Contacts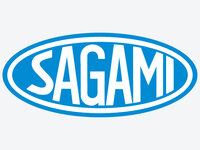 SAGAMI
SAGAMI Elec is one of the leading Japanese manufacturers of special winding components. Among other things, SAGAMI focuses on niche applications and offers products for the high-end sector. The power chokes for LPF in Class-D amplifier applications in the automotive and consumer sector are SAGAMI's flagship products. Furthermore, the specialization also includes inductors with increased DC dielectric strength up to 600V, for e.g. non-isolated HV-Buck applications.
Infos
Samples