How Does Wireless Charging Work?
Wireless charging, also known as inductive charging, is a convenient and uncomplicated process of transferring energy between two devices through coils. The wireless transmission technique uses a magnetic field to transfer electricity, allowing compatible devices to receive power through this current, rather than utilizing wires or cords. That means the current coming from the wall socket runs through the wire into the wireless charger, creating a magnetic field. The magnetic field generates a current in the coil inside the device. CODICO offers a range of different transmitter (TX) and receiver (RX) coil formats. These very flat coils meet Qi-standards and most of them are magnetic shielded.
Our manufacturers portfolio is not only limited with standardized products but includes also customized solutions for different markets.
Samples
Contacts
Manufacturers & Contacts
ELYTONE
ELYTONE Electronic develops and produces high-quality and reliable inductive components for the electronics industry. As the global market is changing rapidly, ELYTONE's first priority is to meet customer's market demands as well as providing innovative and customized products for their applications. With the in-house research and development departments in Taiwan and China, ELYTONE is able to fulfill the market needs.
Infos
Samples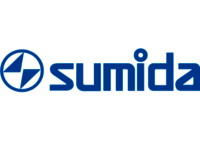 SUMIDA
SUMIDA is one of the leading manufacturers of inductive components and flexible connection technologies. The product portfolio includes individual products and comprehensive solutions for the automotive, electrical and electronics industries. SUMIDA develops, produces and markets inductive components, flexible connection technologies, modules, component groups and complete systems.
Infos
Samples