For Automotive Applications
With EATON and PANASONIC Industry, CODICO provides a wide range of power inductors with focus on the metal alloy technology. The metal composite powder inductors have relevant benefits and offer magnificent DC bias features, high current capability and reliability as well as ability to withstand high vibration.
With the metal alloy technology and structure, CODICO is able to cover the automotive market applications, started from interior (e.g. infotainment and connectivity systems…) till engine systems as well as DC/DC converters, embedded computer, home appliance and renewable energy.
Samples
Contacts
News
Manufacturers & Contacts
EATON
EATON Corporation is a multinational company. EATON develops and produces components as well as systems for a wide range of markets. Applications range from mobile and industrial hydraulics, electrical systems and power distribution to automotive and aircraft components. The EATON Electronics Division, on the other hand, specializes in electronic components. These include a wide range of power inductors, super caps, fuses and various other protective elements.
Infos
Samples
MPS
Monolithic Power Systems, Inc. (MPS) is amongst the globally leading suppliers in the power-management area. The broad portfolio contains eg DC/DC-converters and -modules, PMICs, battery-management-ICs, current-sensors, AC/DC-converter-ICs, motordrivers as well as angle-sensors and, newly added, even inductors for the DC/DC-converters. Target markets are mainly industrial, automotive, telecom-infrastructure, cloud-computing and consumer-applications.
Infos
Samples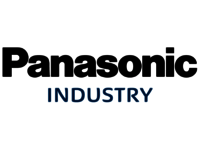 PANASONIC
PANASONIC is a big Japanese manufacturer with different business areas like automotive with multi-media products, Manufacturing with electronic components mounting systems or industrial robots and finally the Industrial Business Group with electronic components. CODICO's main focus is on thermal interface sheets, polymer and hybrid capacitors, metal alloy inductors, precision and measurement resistors, switches and encoder. But we also offer active components such as pressure sensors, infrared sensors and dust sensors.
Infos
Samples