To Create Line Filter Circuits
In combination with the necessary capacitors, common mode chokes are used to create line filter circuits, to suppress the radiation of internal noise from the device and to prevent the infiltration of external noise from the power network. The symmetrical interference often occurs in addition to asymmetrical interference in nearly all devices containing a protective conductor terminal such as electronic ballasts or electrical tools. This requires additional inductance. Common mode chokes suppress both types of interference. By using special common mode chokes with bypass the extra coil can be avoided. This saves customer design costs and the existing space on the PCB can be retained.
CODICO offers a wide range of common mode chokes with different sizes and for a variety of current levels.
Samples
Contacts
Manufacturers & Contacts

ELYTONE
ELYTONE is a Taiwanese manufacturer for customized winding components. The in-house research and development departments in Taiwan and China support the realization of the same. The IATF16949 certification of the Chinese production site enables the company to manufacture products for the automotive market.
Infos
Samples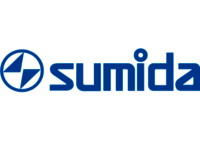 SUMIDA
SUMIDA is one of the leading manufacturers of inductive components and flexible connection technologies. The product portfolio includes individual products, ready-made solutions for the automotive, electrical, and electronics industries. SUMIDA develops, produces and markets inductive components, flexible connection technologies, modules, component groups and complete systems.
Infos
Samples