Mode Chokes
Common- and Differential-Mode Chokes, together with X and Y capacitors, form filters for AC and DC applications. On the one hand, these prevent the spread of interference generated in the circuit, and on the other hand, they prevent the penetration of interference from the supply path. Common-Mode chokes filter symmetrical interference, while Differential-Mode Chokes handle asymmetrical interference.
CODICO offers solutions for a wide variety of applications and almost all power ranges.
Samples
Contacts
Manufacturers & Contacts
EATON
EATON Corporation is a multinational company. EATON develops and produces components as well as systems for a wide range of markets. Applications range from mobile and industrial hydraulics, electrical systems and power distribution to automotive and aircraft components. The EATON Electronics Division, on the other hand, specializes in electronic components. These include a wide range of power inductors, super caps, fuses and various other protective elements.
Infos
Samples

ELYTONE
ELYTONE is a Taiwanese manufacturer for customized Winding Components. The in-house research and development departments in Taiwan and China support the realization of the same. The IATF16949 certification of the Chinese production site enables the company to manufacture products for the automotive market.
Infos
Samples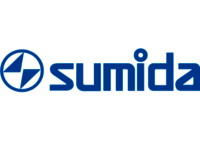 SUMIDA
SUMIDA is one of the leading manufacturers of inductive components and flexible connection technologies. The product portfolio includes individual products, ready-made solutions for the automotive, electrical, and electronics industries. SUMIDA develops, produces and markets inductive components, flexible connection technologies, modules, component groups and complete systems.
Infos
Samples