Increase the Efficiency of the Circuit
The development of the power transformers is characterized by the generally increased demand for optimized energy efficiency in view of profitability and legal requirements. Power transformers have special electrical features, which need to be adapted to the individual circuit. They count among the most important and critical elements, since their design influences the efficiency and the performance of the circuit. In nearly all cases, power transformers are custom-designed and need to be planned very carefully.
At CODICO you will receive the best support and an extensive portfolio of power transformers for the optimal solution for your application.
Samples
Contacts
News
Manufacturers & Contacts

ELYTONE
ELYTONE is a Taiwanese manufacturer for customized winding components. The in-house research and development departments in Taiwan and China support the realization of the same. The IATF16949 certification of the Chinese production site enables the company to manufacture products for the automotive market.
Infos
Samples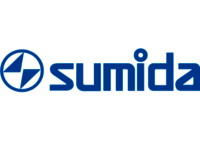 SUMIDA
SUMIDA is one of the leading manufacturers of inductive components and flexible connection technologies. The product portfolio includes individual products, ready-made solutions for the automotive, electrical, and electronics industries. SUMIDA develops, produces and markets inductive components, flexible connection technologies, modules, component groups and complete systems.
Infos
Samples