Precise Timing With Clock ICs
The term Clock ICs decribes a variety of different groups of timing devices. Precise timing is extremely important for many digital applications, especially in communication technology. But also in the automotive and handheld sector such components are needed. An extremely low jitter and skew are very important in any case:
"Jitter" is the temporal "tremble" of a digital clock signal. This is of course completely undesirable.
"Skew" is the time offset of digital signals over different paths. This can influence or even disturb the function of the digital switching circuit.
CODICO's product portfolio includes components for clock generation, buffering and distribution.
Samples
Contacts
Manufacturers & Contacts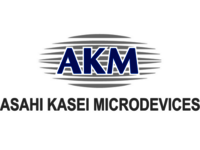 AKM
AKM offers customers optimized solutions using a wide range of semiconductor sensors. AKM uses analog/digital mixed-signal processes as a technology. Especially the audio and voice ICs, which combine high sound quality with low power consumption, have made AKM a major player in the high-end audio IC market.
Infos
Samples