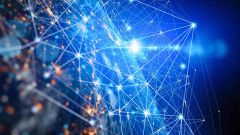 It's All About the Right Connection
Reliable connectivity lies at the heart of many applications: when the data exchange comes to a standstill because of a bad connection, often the entire system collapses as a result, or its functionalities are only available to a limited extent. Connectivity is taking on an increasingly important role, especially in the following applications:
Smart Home & Home Appliances
Security & Safety
E-Mobility
Computing/AI
IoT
Industrial
Medical & Healthcare
Everything is Connected
As a consequence of the growing network convergence, practically everything is now interconnected, and data from every electronic device can be accessed from almost anywhere in the world. CODICO will be happy to support you in implementing your design, so that you can always keep abreast of these challenges. We help you implement the right system with first-class wireless and wired solutions that can handle the continuous media and information flow of our interconnected world.
Our Competence in Connectivity
Connectivity is a broadly defined term, and it requires experts who understand the requirements of extremely diverse applications. As a design-in distributor, we are happy to share our experience, and we will discuss the different solution approaches with you in every single segment of this increasingly complex technology. We will gladly advise you on the selection of the appropriate transmission technology, resorting to a wide product portfolio of different wireless and cabled solutions suitable for every conceivable application.
In implementing your design, we only choose high-quality components so as to guarantee maximum performance and reliability over the entire life cycle of the product. We offer a wide selection of wireless modules, SoCs (system-on-chip), SoMs (system on module), protection components, quartz crystals, as well as connector and cable systems.