With Brushes and Brushless
For DC motors, a distinction is made between motors with brushes and brushless motors. They generate a rotational movement and allow the angular position of the motor shaft as well as the rotational speed and acceleration to be controlled. DC motors with and without brushes are available from a diameter of 25 mm and can be easily integrated into existing systems. A wide range of options is available for all motors, including cable and connector assemblies, adapted windings to increase torque, gear integration and different step angles depending on the series.
Brushless (BLDC) motors are maintenance-free and offer a long life. DC motors have become indispensable in the fields of machinery and plant engineering, packaging industry and household appliances.
Samples
Contacts
Manufacturers & Contacts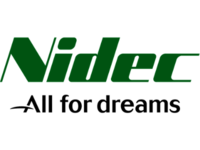 NIDEC ADVANCED MOTOR
NIDEC NIDEC ADVANCED MOTOR COOPERATION, a member of the NIDEC group from Japan, is a technology-driven company. The manufacturer is considered a pioneer in the development of small sized precision motors. Today's product highlights include hybrid stepping motors and customized fans.
Infos
Samples