How Do PhotoMOS Relays Work?
The input pins of PhotoMOS relays are connected to a light emitting diode which emits infrared light as soon as it is energized. Below the LED is an optoelectronic component that switches the output transistors. The entire unit is molded in translucent resin, which ensures galvanic separation between input and output. PhotoMOS relays are used in the field of:
Medical Devices
Telecommunication
Measurement and instrumentation
Security devices
Industrial control
Samples
Contacts
Advantages of PhotoMOS Relays
Low control current
Extremely long product life
Fast and no noise switching
High vibration and shock resistance
Small size
Flexible mounting position
THT and SMD versions for automatic assembly
Manufacturers & Contacts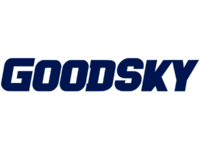 GOODSKY
GOODSKY Electric is a leading manufacturer of electromechanical relays for applications in white and brown goods, industry, telecommunications, and office automation, as well as in the automotive industry.
Infos
Samples