How Does Bluetooth Work?
Bluetooth is a global wireless communication standard that connects devices together over a certain distance. Think headset and phone, speaker and PC, basketball to smartphone and more.
It can connect your lights, door locks, TV, shoes, basketballs, water bottles, toys—almost anything you can think of—to an app on your smartphone. Today, billions of products on the market contain a Bluetooth chip that ensures the connection in the Internet of Things. In short: Bluetooth is everywhere, it operates on low power, it is easy to use and it doesn't cost a lot to use.
Samples
Contacts
News
Download Whitepaper Now
IoT addresses many market segments, from smart home, white goods, wearables, industrial automation, energy management, healthcare or automotive/transportation. IoT applications are improving the comfort of our lives by simplifying routine work and personal tasks. Download now our whitepaper series "WiFi and Bluetooth in the World of IoT" and get valuable expert knowledge to better understand the Internet of things!
Download whitepaper now
What Is Bluetooth?
A Bluetooth device uses radio waves instead of wires or cables to connect to a phone or computer. A Bluetooth product, such as a headset or watch, contains a tiny computer chip with a Bluetooth radio and software that makes it easy to connect. If two Bluetooth devices want to communicate, they must be paired.
Communication between Bluetooth devices happens over short-range, ad hoc networks known as piconets. A piconet is a network of devices connected using Bluetooth technology. The network consists of two to eight connected devices. When a network is established, one device takes the role of the master while all other devices act as slaves. Piconets are established dynamically and automatically as Bluetooth devices enter and leave radio range.
Manufacturers & Contacts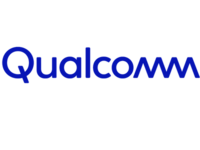 QUALCOMM
QUALCOMM is a fabless semiconductor company, headquartered in San Diego, California and a global leader in cellular and wireless communications for the consumer, automotive and industrial markets. CODICO has been working with Qualcomm for over 20 years and we are now their largest distributor in Europe. Our long standing partnership with Qualcomm means we can offer our customers access to the entire portfolio of leading edge technologies including their latest SoC platforms with market leading 5G, AI, XR technologies.
Infos
Samples