Available in Various Versions
CODICO offers reliable coded rotary switches that are designed for long-lasting operation. They are available in various versions, both SMD and THT versions, for surface mounting or for through-hole PCB mounting.
Sealed coded rotary switches with gold-plated contacts provide excellent reliability and have low contact resistance. You can choose between 4mm and 10mm coded rotary switches with raised or recessed actuator. Coded rotary switches in ultra-compact size (4.8x2.6mm) with 4 positions (10 addresses) in SMD design are particularly suitable for demanding applications with limited space.
Samples
Contacts
News
Manufacturers & Contacts
DIPTRONICS
From DIP switches through to push buttons, rotary coded switches, slide types and multifunctional switches, this Taiwanese manufacturer offers a diverse range of reliable and quality switch control devices. DIPTRONICS develops and produces compact, innovative and reliable switches, so they are capable of fulfilling fast changing market demands.
Infos
Samples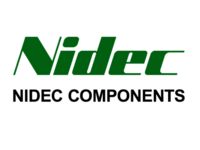 NIDEC COMPONENTS EUROPE
A passion for innovation and very high production quality have made NIDEC COMPONENTS EUROPE GmbH one of Japan's leading manufacturers of switches (coded switches, slide switches, etc.), potentiometers and encoders.
Infos
Samples