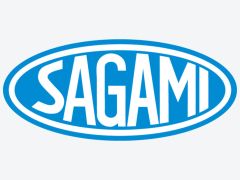 SAGAMI
SAGAMI Elec is one of the leading Japanese manufacturers of special winding components. Among other things, SAGAMI focuses on niche applications and offers products for the high-end sector. The power chokes for LPF in Class-D amplifier applications in the automotive and consumer sector are SAGAMI's flagship products. Furthermore, the specialization also includes inductors with increased DC dielectric strength up to 600V, for e.g. non-isolated HV-Buck applications.
Samples
Contact Person
SAGAMI's Supreme Aim Is Customer Satisfaction
Ever since SAGAMI was founded, the company has focused on close interaction and intensive communication between the relevant processes, development, design and production. Thanks to the synergy effects which are thereby created, SAGAMI can react specifically to the most widely differing needs of the market and satisfy the vast range of demands which are imposed on electronic components.
The supreme aim is customer satisfaction, in sectors such as information technologies, communication devices, multimedia products and automobile electronics, where the expectations placed on the products are very high indeed.
Quality Management
Manufacturing is in accordance with the Standards ISO 9001/2000, and in future also in accordance with IATF16949.
When it comes to environmental management, SAGAMI strive to live in harmony with nature and fulfill the Standard ISO 14001. In addition, the company abides firmly with in-house environmental guidelines, which strengthen environmental awareness within the entire company.
CODICO and SAGAMI have worked together for more than 15 years, a long-lasting partnership based on honesty, trust and loyalty.
Product Range:
Power inductors
Class-D inductors
Chip inductors
Order samples of SAGAMI now! To keep your time to market as short as possible, the latest samples are available in our shop.
Your Contact for SAGAMI