What Are OLED Displays?
Organic Light Emitting Diodes (OLED) have become an indispensable part of the display market. An OLED is a thin film component made of organic semiconductor materials deposited on a substrate (glass).
Small OLED displays can be controlled by a passive matrix, while larger sizes require an active matrix technology due to bulk resistance, i.e. each pixel is controlled by a separate transistor.
Thanks to their characteristics, OLED displays are perfectly suitable for automotive- and outdoor applications.
Samples
Contacts
OLED vs LCD: Advantages of OLED Displays
Thin and lightweight design
Durable, as a result of the semiconductor process used to manufacture them
OLEDs do not use backlight
Energy-efficient, as only the illuminated pixels require power
Reduced CO2 emissions
Wide operating temperature range from -40 °C up to +105 °C
Easier to read under sunlight
Excellent contrast resulting from the deep black background
Almost unlimited viewing angle
Quick reaction times below 1 microsecond, i.e. 1,000 times faster than LCDs (milliseconds)
Watch Video about OLEDs Now
Manufacturers & Contacts
MULTI-INNO
MULTI-INNO Technology is a leading manufacturer of small and medium sized display modules which include monochrome LCD and LCM displays, TFT displays, resistive and capacitive touch panels, as well as passive matrix OLED displays.
Infos
Samples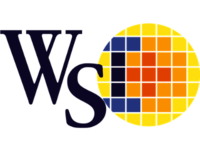 WISECHIP
WISECHIP Semiconductor is one of the leading OLED manufacturers in Taiwan. As a pure OLED manufacturer WISECHIP Semiconductors offers a broad range of products including various OLED modules.
Infos
Samples