A Third Generation Mobile Cellular System
The Universal Mobile Telecommunications System (UMTS) is a third generation mobile cellular system for networks based on the GSM standard. UMTS uses wideband code division multiple access (W-CDMA) radio access technology to offer greater spectral efficiency and bandwidth to mobile network operators.
HSPA+ or Evolved High-Speed Packet Access, is a technical standard for wireless, broadband telecommunication. HSPA+ enhances the widely used WCDMA (UMTS) based 3G networks with higher speeds for the end user that are comparable to the newer LTE networks. HSPA+ was first defined in the technical standard 3GkPP release 7 and expanded further in later releases.
Samples
Contacts
News
UMTS/HSPA+ Modules Available in Different Form Factors
UMTS/HSPA+ modules support data rate up to 14.4 Mbps (DL) and 5.76 Mbps (UL). The modules are available in different form factors like SMD type or mini PCIE connector and in different frequency band configurations typically European bands, American bands, Global bands.
Manufacturers & Contacts
QUECTEL
QUECTEL focuses on the wireless M2M market sector designing and manufacturing a variety of wireless modules to fulfill different industrial standards and requirements. QUECTEL is one of the leading providers of GSM/GPRS, UMTS/HSPA(+), LTE and GNSS modules. In addition, QUECTEL offers various antennas for a wide frequency range from 600MHz - 6GHz.
Infos
Samples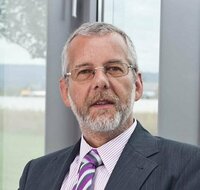 TELIT
TELIT connectivity solutions are at the heart of the IoT and modern digital transformation. TELITS products are designed to deliver future-proof and reliable cellular connectivity while streamlining development time and speeding time to market. In collaboration with TELIT, CODICO can deliver reliable, long life IoT connectivity to support our costumers' digital transformation.
Infos
Samples