Transmitting Information by Using Light Pulses
Fiber optic communication means the transmission of information from one device to another using light pulses through an optical fiber. It is used by many companies to transmit telephone signals, internet communication and cable television signals.
Modern fiber optic communication systems include:
A fiber optic transceiver (transmitter) to convert the electrical signal into an optical signal and transmit it into the optical fiber,
A cable, containing a bundle of several optical fibers
Multiple kinds of amplifiers
A fiber optic receiver to recover the signal in an electrical signal
Samples
Contacts
Fiber Optic Communication Is Used For:
Local area networks (LANs)
Wide area networks (WANs)
Storage area networks (SANs)
Metropolitan area networks (MANs)
Access networks (ANs)
Manufacturers & Contacts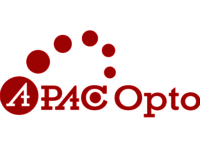 APAC OPTO
APAC OPTO ELECTRONICS is the leading manufacturer of high performance fiber optical transmission components for Local Area Networks (LANs), Wide Area Networks (WANs), Storage Networks (SANs), Metropolitan Area Networks (MANs) and Access Networks (ANs) in Taiwan.
Infos
Samples
OPTOWAY
OPTOWAY provides a broad range of optical communication components including O/E transceivers, Sub Modules and Ethernet Products designed for manufacturers of communications for internet service providers and telecommunications operating companies.
Infos
Samples
SOURCE PHOTONICS
The company is a leading global provider of innovative and reliable technology that enables communications and data connectivity. The technology enables FTTx networks to deliver bandwidth, flexibility and connectivity solutions for consumer's data needs.
Infos
Samples