Developed to Operate in Harsh Environments
CODICO offers a wide range of high quality toggle and rocker switches that meet highly demanding industry standards and are designed for easy integration.
The switches offered by CODICO are developed to operate in harsh environments and guarantee a long service life and reliable operation.
Samples
Contacts
News
Manufacturers & Contacts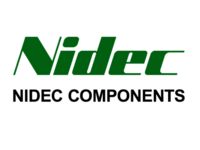 NIDEC COMPONENTS EUROPE
A passion for innovation and very high production quality have made NIDEC COMPONENTS EUROPE GmbH one of Japan's leading manufacturers of switches (coded switches, slide switches, etc.), potentiometers and encoders.
Infos
Samples