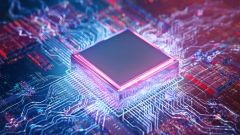 Control and Processing Power Are Omnipresent
The field of processing & control is a very broad one. It includes a huge swathe of applications ranging from miniaturised controllers to large machine controls with TFT displays, also including pure processor boards. The application fields are widely diversified, ranging from industrial environments, medical technology and building technology, to consumer electronics.
Though networks in particular and their control are omnipresent, the quantities can vary significantly. They range between a single unit from the "manufactory" – where one is likely to opt for a finished module – and the mass product, where individual components will be the preferred choice for cost reasons.
We Know Controls
Thanks to its experienced staff, CODICO can resort to a wealth of know-how in the area of controls. System-on-modules and Wi-Fi embedded modules are often used as board-level products together with LCDs and capacitive touchscreens. In most cases, ARM will be the preferred choice of processor.
Should a customer opt for an individual board design, they will also require passive components such as capacitors, inductors, DIP switches, or relays. Suitable semiconductor components are ARM processors and interface components with Ethernet, PCI/PCIe, USB, as well as OLEDs or simple LEDs.