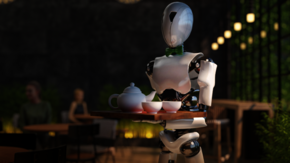 The AI Delivery Service Robot »Lucki« from Orion Star has been co-developed by Orion Star and our partner Thundercomm.
In this article we refer exclusively to Surface Mount Crystals, as the radial wire electrode crystal unit package has become obsolete.
HIROSE has developed the BH12 series, a small, waterproof, round hybrid connector for signals and power!
HIROSE
Show more