Safety for Outgoing Connections
If a PCB being actively supplied with current is connected to another electrical circuit, there is a risk of overvoltages occurring during the charge balancing. This can be prevented by what are known as E-fuse modules, which delimit voltages and currents in the hot-swap mode. Load switches limit the emitted current to a preset value.
This then, for instance, prevents an unknown USB device drawing more than the permitted amount of current from a host. The use of these modules increases system safety whenever several active systems are connected to one another.
Samples
Contacts
News
Manufacturers & Contacts
MPS
Monolithic Power Systems, Inc. (MPS) is amongst the globally leading suppliers in the power-management area. The broad portfolio contains eg DC/DC-converters and -modules, PMICs, battery-management-ICs, current-sensors, AC/DC-converter-ICs, motordrivers as well as angle-sensors and, newly added, even inductors for the DC/DC-converters. Target markets are mainly industrial, automotive, telecom-infrastructure, cloud-computing and consumer-applications.
Find here an overview of MPS DC DC Converter.
Infos
Samples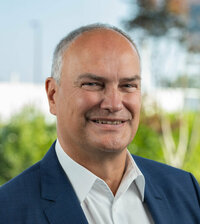 TOREX
TOREX Semiconductor was founded in 1995. They are a fabless leading provider of CMOS power management ICs aimed at battery powered and energy efficient applications. Specialising in cutting edge CMOS analogue technology, DC/DC Converters and LDO Voltage Regulators are at the core of our product range, but the company's broad portfolio also includes power MOSFETs, Schottky Barrier Diodes, Oscillator & PLL ICs.
Infos
Samples