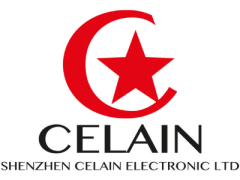 CELAIN
CELAIN was founded in 1986 as an owner-managed company in Taiwan and has its core competence in the production of cable assemblies for sensors, industrial machines, automotive applications, medical devices, RF components and for measurement equipment.
Samples
Contact Person
Customized Cable Assemblies
CELAIN has an experienced team of engineers who can design cable assemblies in exact accordance to our customers' requirements. With this full design support, we can even realize an optimal solution based on rough technical specifications only.
Focus Products:
Internal cabling and jumper lines
Display and LVDS assemblies
RF/Co-Ax assemblies
Shielded data lines
I/O cables for industrial applications
Overmolded solutions
Assemblies with hybrid layouts
Integration of electronic and mechanical components