For Different Application Requirements
Fixed resistors are used when quality and efficiency are required, which satisfy both standardized and specific application requirements.
Fixed resistors offer enormous advantages and are therefore used in the home appliance industry as well as in industrial and power electronics, medical technology, power supply and telecommunications technology.
Apart from power and high voltage resistors, which are only available in THT, all resistors are available with THT or SMD technology.
Samples
Contacts
Our Product Portfolio of Fixed Resistors
These resistor can be used in many different applications like automotive, home appliances, alternative energy or power supply.
Safety resistors ensure a safe and fusing operation in case of overload conditions. Main applications are energy metering, home appliances, alternative energy or power supply.
Fusible resistors are used for lower power requirements and for applications where the overload requirements are not too high such as battery chargers or HVAC systems.
Precision resistors have a very low tolerance value. Thus the resistance value remains very close to its nominal value. They offer enormous advantages especially for advanced medical applications or highly accurate controls. Here you can find further information about our precision and sense resistors (Shunt Resistors).
Pulse resistors are flame retardant and can withstand high voltage pulses. Preferred areas of application are alternative energy controls, LED lighting, automotive and power supply.
Power resistors can withstand and dissipate a big amount of power and are therefore ideal for automotive applications or power supply.
High voltage resistors can regulate high voltages and are therefore used in air conditioners or for power supply.
Manufacturers & Contacts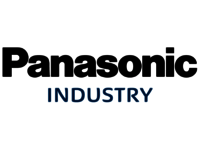 PANASONIC
PANASONIC is a big Japanese manufacturer with different business areas like automotive with multi-media products, Manufacturing with electronic components mounting systems or industrial robots and finally the Industrial Business Group with electronic components. CODICO's main focus is on thermal interface sheets, polymer and hybrid capacitors, metal alloy inductors, precision and measurement resistors, switches and encoder. But we also offer active components such as pressure sensors, infrared sensors and dust sensors.
Infos
Samples
VITROHM
VITROHM has a long history in the development and production of different types of resistors, enabling this company to acquire a great know-how over the course of its history. You will be able to find a solution to all of your needs thanks to the diversified products scope such as fusible resistors, safety resistors, pulse resistors in different formats (wirewound, moulded).
Infos
Samples