For Automotive and Industrial Applications
What has already become firmly established in automotive applications is now also finding its way into the industrial sector. Our SMD jumpers are suitable as a cost-effective connection technology compared to rigid-flex PCBs and score points not only for cost-effectiveness but also for improved flexibility and break resistance.
SMD jumper cables stand for flexible connections of printed circuit boards. They are designed as SMD components and can be directly placed by "Pick & Place" during the assembly of the PCBs and then run through the reflow soldering process.
Samples
Contacts
News
Compact and Cost-Effective
A subsequent bending of the connected PCBs up to 180° is possible. The SMD jumper can be used on both single and multilayer printed circuit boards and can withstand operating temperatures of up to 125°C.
The SMD jumpers are very compact and thus allow the production of smaller and more cost-effective devices and components through very dense and double-sided assembly on printed circuit boards (PCBs). CODICO offers solutions with different pitches and numbers of poles with individual jumper lengths.
Manufacturers & Contacts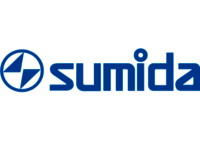 SUMIDA
SUMIDA is one of the leading manufacturers of inductive components and flexible connection technologies. The product portfolio includes individual products, ready-made solutions for the automotive, electrical, and electronics industries. SUMIDA develops, produces and markets inductive components, flexible connection technologies, modules, component groups and complete systems.
Infos
Samples