For a Wide Range of Applications
Modern switching requirements have extended the scope of demands on slide switch technologies. Higher rated currents, more positions, more poles, higher durability and different actuation methods have become the standard.
CODICO has consistently expanded its product portfolio to meet the requirements of a very diverse and broad range of applications in many industries.
Samples
Contacts
News
Manufacturers & Contacts
DIPTRONICS
From DIP switches through to push buttons, rotary coded switches, slide types and multifunctional switches, this Taiwanese manufacturer offers a diverse range of reliable and quality switch control devices. DIPTRONICS develops and produces compact, innovative and reliable switches, so they are capable of fulfilling fast changing market demands.
Infos
Samples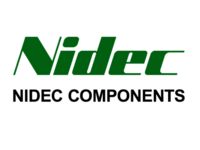 NIDEC COMPONENTS EUROPE
A passion for innovation and very high production quality have made NIDEC COMPONENTS EUROPE GmbH one of Japan's leading manufacturers of switches (coded switches, slide switches, etc.), potentiometers and encoders.
Infos
Samples