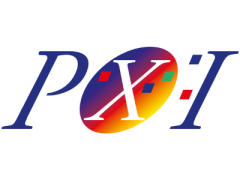 PIXART
PIXART Imaging Inc. is a manufacturer of optical sensors with a wide range of sensors and diverse technologies for complex man-machine interface solutions, HMI applications and measurement and control systems.
Samples
Contact Person
PIXART Offers CMOS Image Sensors and Optical Navigation
PIXART Imaging Inc. was founded in July 1998. The company is headquartered in Hsin-Chu (Taiwan) with subsidiaries in Silicon Valley, Japan, China and Malaysia.
PIXART is a CMOS imaging sensing and navigation company offering a broad selection of sensors and technologies to support today's complex human-machine interface designs. The company specializes in CMOS image sensors (CIS), capacitive touch controllers and related imaging application development, Optical Navigation, Object Motion Sensing, Touch, CMOS Image Sensor, Health Management and Custom ASICs.
Leading Supplier in Optical Mouse Sensor Chips
PIXART Imaging is now the world leading supplier in optical mouse sensor chips, not only for the application of normal desktop optical mice but also for PC Gaming mice.
Order samples of PIXART now! To keep your time to market as short as possible, the latest samples are available in our shop.