Character LCDs Have Specified Pixel Ranges
Character LCDs differ from other passive matrix LCD displays because they have specific pixel ranges. Character LCDs are defined by quoting the number of characters in a row and the number of vertical lines. For example, 20x2 means 20 characters with 2 lines. This allows an easy overview of the range of character LCDs. Starting with 8x1, over 16 and 20 characters up to 40x4 variants.
For Character LCDs, the popular STN technology is most often used. In the STN Blue, STN Grey and STN Yellow-Green variants, the desired display colour can be achieved in an appropriate combination with various LED backlights. The "Negative Mode" option describes a colour reversal in the display. In addition, customer-specific adaptations can be created for all types of character LCDs.
Samples
Contacts
News
Manufacturers & Contacts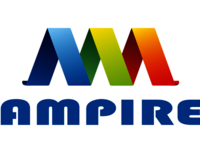 AMPIRE
AMPIRE is a leading manufacturer of small and medium sized LCD modules. AMPIRE offers a broad product portfolio including STN mono displays, TFT displays and resistive and capacitive touchpanels. With such experience, AMPIRE has sharpened its mastery in the customization of LCD modules.
Infos
Samples
MULTI-INNO
MULTI-INNO Technology is a leading manufacturer of small and medium sized display modules which include monochrome LCD and LCM displays, TFT displays, resistive and capacitive touch panels, as well as passive matrix OLED displays.
Infos
Samples
ORIENT DISPLAY
ORIENT DISPLAY is an experienced LCD manufacturer and offers a broad range of various display related products. Starting from simple LCD glasses, over character and graphic displays, up to TFT displays and the related resistive and capacitive touch panels- all these technologies are possible at Orient Display.
Infos
Samples