Based on CW and UWB Radar Technology
Radar sensors of our suppliers work with CW and UWB radar technology. This technology is used to collect data, to localise objects and to track objects. UWB works in a way that it does not interfere with traditional narrowband and carrier-based communication systems. CW operates in a separate frequency band.
All this factors makes radar technologies ideal for applications in our modern, wireless oriented world.
Samples
Contacts
Manufacturers & Contacts
ACCONEER
ACCONEER is a leading sensor company based in Lund, Sweden, which develops radar sensors. They are used in today's 3D sensor applications for Robot-, IoT-, Wearable-, Healthcare- and Fitness-Markets. Target applications for ACCONEER are Parking Sensors, Waste Management, Level Gauge Measurement as well as sensors for robots and drones.
Infos
Samples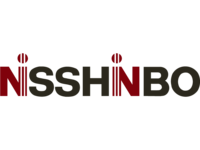 NISSHINBO
NISSHINBO is a global supplier of products in the areas of sensors, power management (DC/DC, LDO, charging ICs,...), RF ICs, as well as OpAmps. As a technical basis NISSHINBO uses analog as well as digital mixed-signal processes.
Infos
Samples
NOVELDA
The company is a privately held, R&D driven, sensor company based in Norway and specializes in nanoscale wireless low-power technology for ultra-high resolution impulse radar. In terms of applications, they have specialized in low-cost systems for presence detection.
Infos
Samples