Full-color OLEDs Have a Freely Writable Pixel Area
Full-color OLED displays differ from other passive matrix OLED displays in that they feature a freely writable pixel area. Full-color OLEDs are defined by their size in inches. For example, 128x64 pixels means 128 pixels horizontally and 64 pixels vertically. The full-color OLED product line includes a small number of standard types ranging from 0.95" (96x64 pixels) to 1.80" (160x128 pixels).
Passive matrix full-colour OLEDs offer up to 262k colours and are available as COG (Chip On Glass) or COF (Chip On Foil) design. They are controlled via SPI, I2C, or a parallel interface.
Samples
Contacts
Manufacturers & Contacts
MULTI-INNO
MULTI-INNO Technology is a leading manufacturer of small and medium sized display modules which include monochrome LCD and LCM displays, TFT displays, resistive and capacitive touch panels, as well as passive matrix OLED displays.
Infos
Samples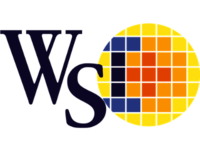 WISECHIP
WISECHIP Semiconductor is one of the leading OLED manufacturers in Taiwan. As a pure OLED manufacturer WISECHIP Semiconductors offers a broad range of products including various OLED modules.
Infos
Samples
Full Color OLEDs

UG-6028GDEFF01

Diagonale: 1.69"
Resolution: 160x128
Interface: parallel, 4-wire SPI, I2C
Connection: ZIF-Connector