Your Application
Is our Focus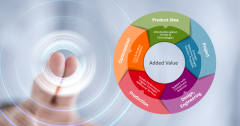 We Develop Solutions to Enable Your Future Products
CODICO is dedicated to design-in, marketing and sales of top quality electronic components. Our main focus is placed on your application. Together with cross-disciplinary project management, we provide technical support, consultation, and advice, from the initial development phase right through to production and beyond.
In addition to offering technical solutions CODICO also keeps a close eye on prices and lead-times, ensuring the right parts are delivered to the right place at the right time.
As you can see, CODICO is not a conventional distributor - we are more than that.
We Support You Along Your Product Life Cycle in the Following Areas:
Product Idea
Project
Design
Production
Optimization
Product Idea
Our process starts with your product idea. We support you with technology roadmaps and inform you immediately about important developments-
CODICO's objective is to offer solution proposals that are technically and tailored to your requirements. Besides the technical solution we focus on availability, price and developments of the market.
CODICO Is a Trend Scout
Our sales team consists largely of technically skilled staff. The very close co-operation and close relationships with our suppliers gives us early notice of trends & technologies.
Ongoing training and knowledge of markets and products make CODICO a trend scout. We are happy to pass this know-how on to you.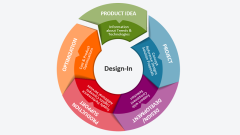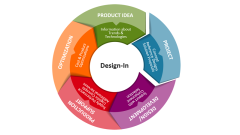 Project
Our technically experienced and regularly trained staff will be happy to show you all the technical possibilities during a project. We support you with the technical rough conception and suggest reference designs.
CODICO is in a very close co-operation with the development departments of our manufacturers, since we are in a position to announce trends or future products well in advance. And we pass on this advantage to our customers. Vice versa, customer requirements can be passed on to the manufacturers, where they can be taken into account when developing new products.
Product Groups Overlapping Project Management
Our sales groups work closely together and across product lines. Our detailes project documentation is integrated in our system and is available to all groups. As a result, our customers have access to know-how of the individual expert groups combined with in-depth product knowledge.
Design & Engineering
During the development phase, we offer support in the selection of components according to your specifications such as performance, costs, etc. We also provide development boards/tools and pre-series support. As design-in specialists, we support our customers in particular with advice and development. In cases, where our customers encounter problems during the development of their products, our experienced application engineers will assist them in troubleshooting.
Our approach is that you always talk to someone, who is directly responsible at CODICO. For you, this direct responsibility means:
Faster flow of information
Quick trend recognition
No loss of information between internal groups
Possibility of influencing the design with the manufacturer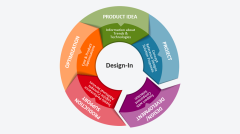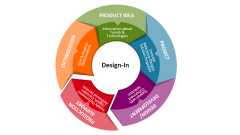 Logistics Concepts & Additional Services
During the production phase, CODICO offers customer-specific logistics concepts such as
Vendor Managed Inventory (VMI)
Kan-Ban System
Min-Max System
Consignment Stock
Buffer stock
Furthermore we offer additional services like EDI, customized bar coding and labelling and eco-friendly packaging. All of our logistics workflows and processes – from the receipt of goods to the dispatching of orders - are electronically supported and automated to the full extent possible. Since 2009 CODICO has also operated a logistics HUB in Hong Kong. As a result we can provide even better service to clients, who have outsourced their production to Asia.
Optimization
Our support does not end after an order has been placed, but goes far beyond. We accompany projects from the beginning to far beyond the end of a product cycle, because we want to be long-term partner at the side of our customers.
This leads to further optimization possibilities, such as:
Optimization of costs: e.g. announcement of alternative types in-time
Optimization of logistics
PCN/EOL announcements with alternative proposals
LTB options
Since optimizations in turn can lead to new product ideas, considerations for a follow-up project can already arise during the mass production of a project. We are happy to support you in this case as well.
Our employees are always close to technical developments and are happy to pass on this knowledge progress to you!