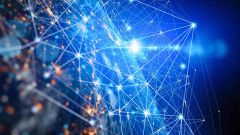 Telecommunications Network to Exchange Data
Data communication refers to the transmission of digital data between two or more digital devices. A computer network or data network is a telecommunications network that enabels computers and other digital devices to exchange data. The physical connection between networked devices is established either via cable media (Cu or optical) or wireless media.
Technologies related to data communications and networking are the fastest growing in our lives today and have different requirements. Datacenter carriers require PMD (polarization mode dispersion), signal integrity and switching solutions for multiple communication standards.
Samples
The Metro Ethernet Network
The Metro Ethernet network is a metropolitan area network (MAN) based on Ethernet standards. It is often used to connect subscribers to a larger service network or the internet. This based network uses an existing IP/MPLS backbone in most cases, but can migrate to newer forms of Ethernet transport technology to accelerate the network to 10Gbit/s, 40Gbit/s, or 100Gbit/s or even even to 400Gbit/s and Terabit Ethernet networks in the future.
Requirements for Data Communication
Cost-effectiveness
Reliability
Scalability
Bandwidth management to most proprietary networks
Some service providers deployed Metro Ethernet networks and use fixed wireless technology. 100G client modules require different form factors, so there is a shift from CFP to CFP2, CFP4 and QSFP28. Size and power consumption are becoming increasingly important. Data rates of 100 Gbit/s and above are used.
Subcategories of Networking/Datacom