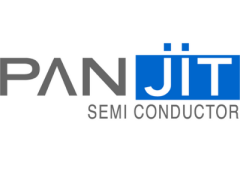 PANJIT
PANJIT International is a leading manufacturer of discrete semiconductor components and develops all its products in-house, including the wafers. The company's product range includes a large number of components such as Schottky diodes, various rectifiers, bridge rectifiers, Zener diodes, MOSFETs and bipolar transistors.
Samples
Contact Person
High-Quality Discrete Semiconductor Components
PANJIT was established in 1986, and its head office is located in Kaohsiung City, Taiwan. The company is an important CODICO supplier with a comprehensive product portfolio.
To guarantee the quality of its products, the company meets the TS16949, ISO14001, ISO9001-2000 and OHSAS-18001 standards.
Your Contact for PANJIT