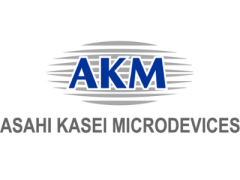 AKM
AKM offers customers optimized solutions using a wide range of semiconductor sensors. AKM uses analog/digital mixed-signal processes as a technology. Especially the audio and voice ICs, which combine high sound quality with low power consumption, have made AKM a major player in the high-end audio IC market.
Samples
Contact Person
Focus on Industrial Sensor Applications
The Asahi Kasei Microdevices Corporation (AKM) has been on the market since 1980. Its headquarters are located in Tokyo. For the IC production it uses several Japanese factories.
Currently they have the main focus on the product development for industrial sensor applications. One important example would be current sensors. Further ICs are offered in the field of power management and compass applications.
AKM is an ISO9001 and ISO TS16949 certified company and a a long-term partner of CODICO.
Your Contact for AKM