In Different Packages
Ower over Ethernet (PoE) describes power transmission over a standard cat 5/6 twisted pair cable, thus not only eliminating the need for a power line, but also allowing installation by amateurs due to the safe low voltage. PoE works with voltages below 60 V and is thus considered SELV (safety extra low voltage). A distinction is made between injectors (PSE – power sourcing equipment), which can in turn be designed as midspan or endspan, and consumers (PD- powered device).
90% of splitters or PDs are implemented as circuit board versions. One can choose between different packages such as SIL, DIL and SMT. The supply of PSE modules is often problematic, because these require a voltage of at least 48Vdc. This however, is not a common board voltage, so that in addition to pure PSE modules, complementary products such as, DC/DC converters from 12 or 24 to 50V+ are available.
Samples
Contacts
News
Three Power Classes According to IEEE
IEEE802.3af (15.4 W per port)
IEEE802.3at (30 W per port)
IEEE802.3bt (up to 90W per port)
Special classes
Ultra PoE with 60W per port
Mega PoE with 95W per port
Manufacturers & Contacts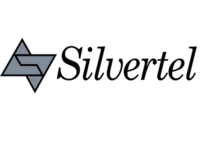 SILVERTEL
SILVER TELECOM specialises on developing miniaturized electronic modules. SILVERTEL's product portfolio includes Power over Ethernet acc. to IEEE802.3at/af and IEEE802.3bt, Telephony interfaces, wireless chargers (Qi), LED drivers and battery charging controllers.
Infos
Samples