Programmable Logic Thanks to FPGAs
Programmable logic has become an integral part of many assemblies. By using FPGAs (Field Programmable Gate Arrays), boards can be individualized. This allows the realization of own IC designs as well as customer specific processors and neural networks. Whether a design involves the integration of glue logic or whether the focus is on safety-relevant functions and the protection of a company's intellectual property, thanks to the wide range of FPGAs available, the optimal solution for your project can be found quickly.
With the help of the design tools, complex logic functions can be implemented easily and reusably in high-level language or via graphical input. Using the generated netlist including timing information, the own design can be simulated in advance.
Samples
Contacts
News
Possible Applications of FPGAs
Telecommunications
Network technology
Industry
Medical
Automotive
Manufacturers & Contacts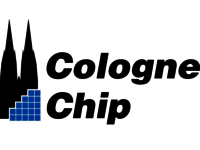 COLOGNE CHIP
COLOGNE CHIP started off with Communication ICs for the Subscriber Line Applications. Recently, they have introduced a SRAM-based FPGA family called GateMate. The FPGAs are characterized by low power consumption, a new logic cell and a new routing structure. The first products target low and medium sized gate counts. COLOGNE CHIP also offers ISDN controller ICs for basic and primary rate access as well as highly integrated HDLC controller and ISDN transceiver chips for voice gateways and modems/routers with built-in voice termination.
Infos
Samples