To Control System-Relevant Functions
Whether in consumer electronics or in industrial applications, hardly any product today works without a processor that controls system-relevant functions and thus ensures that a device functions according to its specification.
Depending on the complexity of a product, different processor classes are used, ranging from small 8-bit to 64-bit architectures. The latter can be found especially in applications where high-resolution video and image formats of 4K or higher need to be processed.
Samples
Contacts
Multi-Core Processors to Handle the Required Computing Power
Beside the classical consumer electronics such as TV and Gaming these requirements are demanded meanwhile also within many other areas e.g. video surveillance, video conference systems, drones, robotics, smart displays (information, advertising, kiosk), IoT and AI.
In order to be able to handle the computing power required in these areas, a single-core architecture is no longer sufficient. For this reason, multi-core processors with 4 or even 8 CPUs, often ARM Cortex-A based, are increasingly being offered to meet the challenges of increasingly complex SW. In addition, other CPUs such as graphics processors and DSPs are integrated to outsource application-specific and thus computationally intensive algorithms such as those for video signal processing.
Manufacturers & Contacts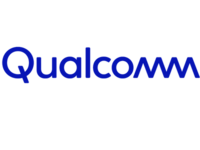 QUALCOMM
QUALCOMM is a fabless semiconductor company, headquartered in San Diego, California and a global leader in cellular and wireless communications for the consumer, automotive and industrial markets. CODICO has been working with Qualcomm for over 20 years and we are now their largest distributor in Europe. Our long standing partnership with Qualcomm means we can offer our customers access to the entire portfolio of leading edge technologies including their latest SoC platforms with market leading 5G, AI, XR technologies.
Infos
Samples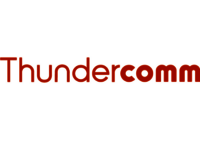 THUNDERCOMM
A US company founded in 2016 as a joint venture company between Qualcomm and ThunderSoft a software leader and pioneer in the Android OS. Thundercomm is focused on the industrial, retail and consumer markets where they leverage Qualcomm's market leading technologies and their relationship with the semiconductor market leader to develop comprehensive hardware reference designs, system on modules (SOM) and SDKs to target applications in their markets areas of interest. Thundercomm also leverage multi-disciplinary engineering skills in OS development and optimization, camera tuning and calibration, computer vision and AI to develop and to manufacture complete turnkey products on behalf of their consumers. Thundercomm are headquartered in San Diego and have rapidly grown in recent years to 1200 staff across 9 R&D centers and 16 sales offices.
Infos
Samples
Subcategories of Processors