Adding Cellular Connectivity to Your Product
One of the most common approaches to adding cellular connectivity to your product is through the use of a certified cellular module. Cellular modules offer small footprint, fast time to market, moderate effort of development and limited cost of qualifications.
There is a wide range of applications such as industrial automation, logistics, Smart Grid, Smart Cities, health, defense etc. mostly for monitoring but also for control purposes.
Different types of technologies are available: 2G modules (gsm/gprs) , 3G modules (umts/hspa+) or 4G modules (multi mode lte, single mode lte).
Samples
Contacts
News
A cellular network is a communications network where the last link is wireless. The network is distributed over land areas called cells, each served by at least one fixed-location transceiver, known as a cell site or base station. In a cellular network, each cell uses a different set of frequencies from neighboring cells, to avoid interference and provide guaranteed bandwidth within each cell.
The needs of cellular connectivity is growing because of the lack of internet connectivity in rural areas and M2M and IOT services require every day more connected devices. M2M is considered an integral part of the Internet of Things (IoT) and brings several benefits to industry and business.
The Evolution of Cellular Networks
1G (analogue cellular) was introduced in 1979.
2G (digital cellular) was launched in 1991 and was used for telephony and data transmission in the 900MHz range.
At the beginning of the 21st century, Apple and Google created a mass market for smartphones as part of the development of 3G (data-driven network)
4G (Long Term Evolution) was introduced in 2008 for an improved network coverage
It was followed by 4G-LTE+ in 2010, which aimed at further increasing speeds and coverage
The developments in the last 40 years have led to massive improvements in performance. The new 5G generation, however, can hardly be described as an evolutionary development. 5G technology is a "revolution" that will bring huge changes in its wake. Though it is often described just as a radio technology with higher bandwidth, 5G is far more than that. The 5G network will fundamentally change mobile communication, paving the way to a more networked world. It will become THE network for energy-efficient devices and sensors (IoT devices), and also play an essential role in low-latency applications.
Manufacturers & Contacts
QUECTEL
QUECTEL focuses on the wireless M2M market sector designing and manufacturing a variety of wireless modules to fulfill different industrial standards and requirements. QUECTEL is one of the leading providers of GSM/GPRS, UMTS/HSPA(+), LTE and GNSS modules. In addition, QUECTEL offers various antennas for a wide frequency range from 600MHz - 6GHz.
Infos
Samples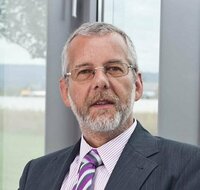 TELIT
TELIT connectivity solutions are at the heart of the IoT and modern digital transformation. TELITS products are designed to deliver future-proof and reliable cellular connectivity while streamlining development time and speeding time to market. In collaboration with TELIT, CODICO can deliver reliable, long life IoT connectivity to support our costumers' digital transformation.
Infos
Samples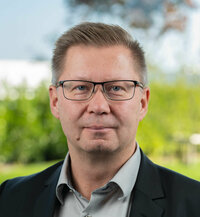 Subcategories of Cellular Modules