Reed Relay Specifications
CODICO offers reed relays in single-in line and dual-in- line housings. The versions range from 1-pole and 2-pole with make, break and change over contact configurations. The switching power is 0,5A/ 100VDC, with 3 input voltages of 5, 12 or 24VDC and coil sensitivity between 50 and 288mW. The components are washable. The maximum ambient temperature of reed relays is 85°C. Typical applications are security systems, telecommunication equipment and instrumentation.
CODICO offers a broad range of reed relays and contacts. We are happy to provide customized designs and selection and even complete sensor units with pre-assembled cables on request. The reed relays are available in DIL and SMD packages, two frequently used formats for PCB mounting in the microelectronics industry.
Samples
Contacts
News
How Reed Switches Work
A hermetically sealed and gas filled glass tube surrounds a switching element. In this way the contact surface is protected against contamination. By applying a magnetic field around this contact element, the languets move and when the magnetic field is strong enough, the languets touch each other and electrical contact is ensured. Thanks to their design, reed relay contacts are protected against corrosion and oxygen. This not only makes them extremely reliable, but they are also especially suitable for use with low switching power, regardless whether the relays are activated frequently or very rarely (e.g. only every 10 years).
Unlike conventional electromagnetic relays with similar dimensions, reed relays can be designed for very high switching voltages (up to 10kV) by increasing the interior pressure of the filling gas. The only moveable part within a reed switch is the contact spring. The design has no other moveable parts, so a reed switch has a very long mechanical life.
Manufacturers & Contacts
CELDUC
CELDUC is a leading specialized manufacturer of semiconductor relays and magnetic sensors. The basic product range comprises 1- to 3-phase solid state relays, motor reversal protection modules and motor soft-start modules.
Infos
Samples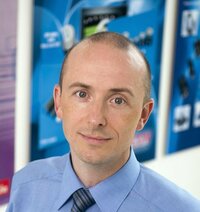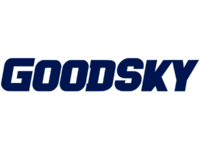 GOODSKY
GOODSKY Electric is a leading manufacturer of electromechanical relays for applications in white and brown goods, industry, telecommunications, and office automation, as well as in the automotive industry.
Infos
Samples