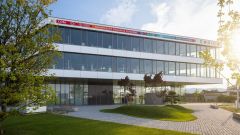 Our Focus is Design-In
The COmponent Design-In COmpany, better known as CODICO, is a name that stands for the Design-In distribution of high-quality active and passive electronic components and interconnect systems. We develop solutions to enable your future products!
CODICO is an independent, privately owned company with headquarters in Perchtoldsdorf, on the southern outskirts of Vienna in Austria.
Besides the headquarters in Perchtoldsdorf, there are product competence centres in Munich (Germany), Treviso (Italy) and Stockholm (Sweden). Backed by a high level of technical expertise, we place a key focus on Design-In services for our customers.
CODICO's core business thus consists of providing technical support from the initial development phase through to the end product, along with the sale of only high-quality electronic components.
Our vision accompanies us in our daily work life and actions. Every employee strives to make this vision a reality.
We Develop Solutions to Enable Your Future Products!
Our Scope of Services
CODICO is dedicated to Design-In, marketing and sales of top quality electronic components. Together with cross-disciplinary project management, we provide technical support, consultation, and advice, from the initial development phase right through to production and beyond. Short communication channels within our organisation guarantee rapid and highly competent care and attention. Learn more about our technical support along your product life cycle.
Working closely with our suppliers, CODICO is able to advise customers on the latest trends in technology as well as sharing product roadmaps.
In addition to offering technical solutions CODICO also keeps a close eye on prices and lead-times, ensuring the right parts are delivered to the right place at the right time. Our ability to include flexible customer-specific logistics is also a key strength of CODICO. Learn more about our logistics solutions.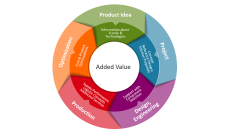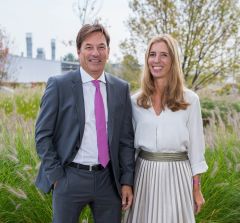 CODICO Key Facts
211 employees
100% privately owned
CEOs: Karin and Sven Krumpel
Competence since 1977
43 offices in 12 countries
Turnover 2022: 220mln €
Quality System ISO 9001
2014: Expansion in Italy
2015: Expansion in the Nordics
2016: Launch of CODICO Sample Shop
2020: Opening of our enlarged state-of-the-art logistics centre

2021: Opening of the new office building – New Work
Local Distributor With International Presence
CODICO has 43 offices in 12 countries. That is why CODICO's professional sales and technical support are available - to the same high quality standards - to all customers in the following countries:
Austria, Benelux Countries, Bulgaria, Croatia, Czech Republic, Denmark, Finland, France, Germany, Hungary, Italy, Norway, Poland, Portugal, Romania, Serbia, Slovakia, Slovenia, Spain, Sweden, Switzerland and United Kingdom.