Advantages of NTC Thermistors
NTC sensors are electrical components which react on change of temperature namely, with increase in temperature resistance value decreases. Because of this characteristic, NTC thermistors can be used to great advantage.
NTC thermistors can be used for temperature measurement and compensation in a variety of different design and applications, such as wired and SMD, glass-cast radial and axial, encased in epoxy adhesive, or embedded in a thin isolation film.
Due to the range of different areas of application and requirements, such as industrial and automotive electronics, power supplies, energy meters, telecommunication equipment, white goods and automation, the NTC temperature sensors differ in design format, electrical properties and characteristics.
Samples
Contacts
Manufacturers & Contacts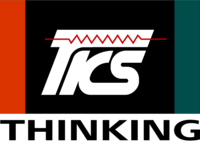 THINKING
THINKING ELECTRONIC INDUSTRIAL provides a broad line of protective circuit components, including over-voltage protection, over-temperature protection, and over-current protection.
Infos
Samples