Networking & Connectivity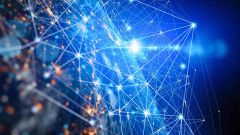 Interconnecting the World
There is hardly any other area that has attracted so much attention in recent years like networking and connectivity. This technological sea change has brought with it a permanent accessibility of man and machine. Networking and connectivity are essential requirements for products to communicate, collect and exchange data, and to control and monitor machines.
CODICO offers both cabled technologies like Ethernet, PLC or DSL, and also covers the wireless spectrum with a broad range of module and chip solutions. Regardless of whether you are planning Wi-Fi, bluetooth, Zigbee, DECT ULE, 4G, 5G, or NB-IoT for your project, the CODICO team will be happy to support you with comprehensive expertise.
Challenges in the Area of Networking & Connectivity
The growing requirements with regard to data rates and increasing interference from neighbouring communications systems require a great deal of experience and competence in the area of networks. Developers must always keep the following challenges in mind:
The type of transmission standard
The power emitted
The impact on the environment
Our partners' connectivity solutions are used both in industrial environments and in consumer products. CODICO can resort to a comprehensive range of switch ICs, robust gigabit Ethernet PHYs, switching fabrics for small home routers and intelligent SMART NIC cards, as well as suitable passive components and connectors. We work closely together with leading module manufacturers and technology suppliers to cover a broad range of applications with the latest wireless technologies. Due to the ongoing integration of processors and interconnect systems, CODICO can offer interest combinations of transmission technologies and different processor architectures such as Arm, MIPS, and x86 for various complexities
Applications
Networking & connectivity is experiencing an ever-widening range of possible applications. As a design-in distributor, we will be happy to share our experience with you and advise you in the selection of the right components.