To Operate Electroluminescent Foil
Operating electroluminescent foils, referred to as EL foils, call for the use of special drivers, which are also known as EL drivers.
To operate the foils, an AC voltage with an appropriate frequency must be generated.
The voltage level and its frequency have a considerable influence on the service life of the foil. EL foils are used in most cases due to their low installation height, but the service life of an EL foil is unfortunately comparatively short.
Samples
Contacts
News
Manufacturers & Contacts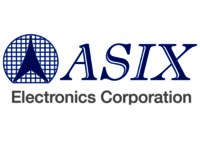 ASIX
The offerings of the fabless semiconductor supplier are as follows: Embedded Ethernet, EtherCAT, Industrial Ethernet, Superspeed USB-to-LAN, Embedded Networks and I/O Connectivity products from company Zywyn.
Infos
Samples