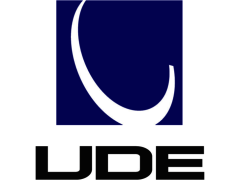 UDE
UDE is a leading global manufacturer and worldwide supplier of UDEJack product for telecommunications, data communications, computer, industrial and medical markets.
Samples
Contact Person
UDE's Product Range 
RJ45
Up to 10G Base-T
With integrated magnetics
Single and multi-port
Combo connectors with USB option
PoE/PoE+
USB Connectors
USB 2.0 and 3.
Single and multi-port
IEEE 1394 over USB A stacks
Certifications
UDE has manufacturing operations in Guangdong and Sichuan (China). Besides ISO 9001 and 14001 all factories got IATF16949 certification in 2015.
Your Contact for UDE