Our Benefits
Your Advantages With CODICO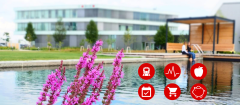 Infrastructure & Workplace
Excellent Public Transport Connections
Our headquarters in Perchtoldsdorf are just a few minutes' walk away from the S-Bahn station Perchtoldsdorf.
Company Parking
There is enough parking space for your car or motorcycle on our company premises. We also offer charging stations for your electric car.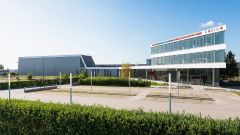 Reconciling Work, Family and Free Time
Excellent working conditions are the basis for our employees to feel comfortable and perform optimally. In addition to top-equipped workplaces and an innovative working environment, we also offer a family-friendly corporate culture, flexible flextime arrangements and the opportunity to work in a home office after a period of familiarization. In combination with our employee park, which is popular for meetings, for example, every employee can create the conditions under which they work best.
Health & Prevention
Occupational Medicine
Our occupational physician is always at the employees' disposal for queries. In addition, we offer free preventive physical checkups and workshops/ presentations on various topics, including:
Blood tests
Vaccinations
Sugar challenge
Body fat analysis
Training courses for correct seating position at the workplace, eye relaxation exercises, back exercise
Sports and Exercise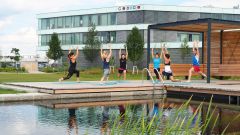 Join the "CODICO Move and Relax Break"
CODICO offers a broad range of options to its staff in this respect. Our staff has full access to our 12,000m² Central Park, and to a spacious exercise room equipped with the respective sanitary installations.
The "CODICO Move and Relax Break" is offered weekly. It's a short exercise session led by a sports scientist directly at the workplace, which can be taken up by our employees throughout Europe via video transmission.
In addition, the staff can attend a variety of sports courses for every taste throughout the year, ranging from yoga, sling training, and back training to deep work, accompanied by professional trainers.
Lunch & Catering
Choose Your Menu
CODICO offers its employees an important contribution to their physical well-being. Our CODICO chef, Franz, delights us daily with selected delicacies.
Every day, you can choose between two main courses - and as a crowning finale, there is also a dessert. This service is free for the employees!
Coffee, tea and water are available to our employees for free withdrawal. In addition, we harvest fruit and vegetables as part of our Corporate Farming Project.
Company Events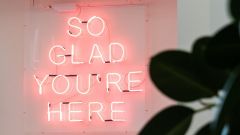 Get Together
We invite our staff from all over Europe to our headquarters in Perchtoldsdorf several times a year. In addition to essential training and personal meetings, our management puts great emphasis on the social element. We organise team-building events, garden parties, restaurant visits etc. in a very informal atmosphere. Our legendary Christmas parties take place every year in a wonderful setting, and they are long remembered by those who experience them.
Vienna Business Run
As a tradition, CODICO takes part in the Vienna Business Run every year with several teams. Of course, the primary focus is on the fun and pleasure of exercising together, but our ambitious participants regularly break their own personal records at the event.
Rebates & Discounts
We have negotiated discounts for our employees at several regional businesses. In addition, we have a collaboration and a discount agreement with the pharmacy Apotheke zur Kaiserkrone, which includes a delivery service.
In addition, CODICO is particularly keen on promoting local cultural events such as the Perchtoldsdorf Summer Festival. Our staff receive free or discounted tickets during the festival.
Referral Bonus & Loyalty Benefits
Satisfied employees like to recommend us. In return, they receive a bonus when an applicant they referred is hired.
CODICO is happy to have many long-standing employees, and it does not take long-term commitment for granted. Therefore, we voluntarily grant bonuses and pension benefits to loyal staff as a gesture of appreciation.