Stepping Motors & Controls
Brushless, Synchronous Electric Motors
Stepper motors are brushless, synchronous electric motors that convert digital pulses into mechanical shaft rotation with consistent angular movements. They are particularly suitable for applications with digital control via DC power supply. A digital pulse causes the motor to rotate through a defined angle of motion.
The rotational speed is proportional to the speed of the command pulse (frequency). Therefore stepping motors are able to perform stable stops without vibrations. This type of motor has a long service life and is particularly suitable for applications that require high torque at low speeds.
Samples
Contacts
Designed to Minimize Resonance Vibrations
NIDEC stepper motors are equipped with double ball bearings and are specially designed to minimize resonance vibrations to ensure trouble-free operation and prolong service life. They are offered with one or two winding halves per phase for unipolar or bipolar control and with single or double-sided shaft. The smallest hybrid stepper motors measure an amazingly small 20 mm square. A large number of options are available for all motors, including cable and connector assemblies, adapted windings to increase torque, gear integration and different step angles depending on the series.
Common applications are machine tools, robotics, gas control valves, automatic placement machines, household appliances, sanitary products and surveillance cameras.
Manufacturers & Contacts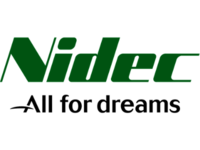 NIDEC ADVANCED MOTOR
NIDEC NIDEC ADVANCED MOTOR COOPERATION, a member of the NIDEC group from Japan, is a technology-driven company. The manufacturer is considered a pioneer in the development of small sized precision motors. Today's product highlights include hybrid stepping motors and customized fans.
Infos
Samples