QUALCOMM's True Computational Artists
Whether in consumer electronics in TV and gaming or in industrial applications, hardly any product today works without a processor that controls system-relevant functions.
QUALCOMM's Snapdragon processors are true computational artists and master image processing for high-resolution cameras and displays with video and image formats of 4K or higher like no other processor. In the past, these processors were only integrated into mobile devices such as cell phones and tablets, but the industry is increasingly calling for them to be used also in industrial applications. These include video surveillance, video conference systems, drones, robotics, smart displays (information, advertising, kiosk), IoT and AI.
QUALCOMM has responded to this call and, with its Snapdragon Enable program, is now making the QCS410 and QCS610 processors available to the distribution for the very first time.
Samples
Contacts
News
CODICO Supports You in Your Chip-Down Design
CODICO can now provide technical and commercial support to customers for a chip-down design for the two application processors mentioned above. Our Field Application Engineers have received technical training in this area and work closely with Qualcomm's engineering team to assist you with all your questions. Please contact us if you need a reference designs, samples, documents or SW. We look forward to assisting you.
CODICO will of course continue to offer the C410 and C610 module solutions from Thundercomm, which integrate not only the QCS410 and QCS610 basic chips, but also peripheral components for audio and wireless connectivity (WiFi + BT) as well as memory. For further information, please refer to our product matrix.
Manufacturers & Contacts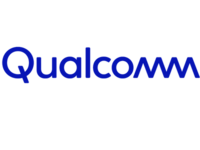 QUALCOMM
QUALCOMM is an American global fabless semiconductor company that designs and markets wireless telecommunications products and services. The company headquarter is located in San Diego, California, United States. Out of the broad portfolio of QUALCOMM´s products, CODICO distributes Bluetooth, GNSS, PLC, Wi-Fi and Ethernet products.
Infos
Samples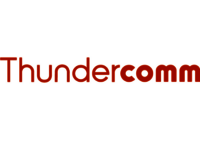 THUNDERCOMM
THUNDERCOMM was founded in 2016 by THUNDERSOFT and QUALCOMM. Based on QUALCOMMs world-leading Snapdragon processors as well as THUNDERSOFTs powerful application and operating system technologies and service capability, THUNDERCOMM is dedicated to providing module and software solutions for IoT, AI, automatization, machine service, smart cameras, robotics, VR/AR devices, mobile devices, drones, and medical devices.
Infos
Samples