QUALCOMM's True Computational Artists
Highly integrated and powerful SoC platforms based on Qualcomm's market leading Snapdragon technology which has powered billions of smartphones and tablets since 2006. Qualcomm's industrial grade SoC platforms incorporate multi-core CPU, dedicated camera ISPs as well as Qualcomm's GPU, VPU and DSP technologies. The SoC architecture also offers a dedicated AI inference accelerator core to realise innovative applications for Smart cameras and displays, Robotics and other applications. Bringing these SoCs to life is a full suite of OS, middleware, tools and SDKs for computer vision, AI and robotics from Qualcomm and their partners.
Samples
Contacts
News
CODICO Supports You in Your Chip-Down Design
CODICO can offer you these QUALCOMM SOC platforms for your chip on board design however if you need to accelerate the design in process and time to market we can also offer you a selection of system on modules (SOM) based on these SOC's from our partner THUNDERCOMM.
THUNDERCOMM's SOM's incorporate Qualcomm SOC, BT/Wi-Fi connectivity, audio and power management technologies as well as memories to drastically simplify your board design. These SOM's are also provided with a comprehensive suite of tools, software and technical resources and support.
Identify the correct QUALCOMM SoC or THUNDERCOMM SOM for your application below, you will also find a development kit based on your platform to start the development work right away.
Manufacturers & Contacts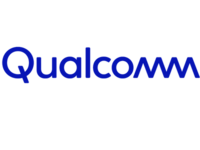 QUALCOMM
QUALCOMM is a fabless semiconductor company, headquartered in San Diego, California and a global leader in cellular and wireless communications for the consumer, automotive and industrial markets. CODICO has been working with Qualcomm for over 20 years and we are now their largest distributor in Europe. Our long standing partnership with Qualcomm means we can offer our customers access to the entire portfolio of leading edge technologies including their latest SoC platforms with market leading 5G, AI, XR technologies.
Infos
Samples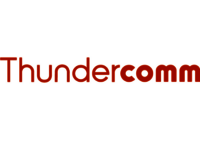 THUNDERCOMM
A US company founded in 2016 as a joint venture company between Qualcomm and ThunderSoft a software leader and pioneer in the Android OS. Thundercomm is focused on the industrial, retail and consumer markets where they leverage Qualcomm's market leading technologies and their relationship with the semiconductor market leader to develop comprehensive hardware reference designs, system on modules (SOM) and SDKs to target applications in their markets areas of interest. Thundercomm also leverage multi-disciplinary engineering skills in OS development and optimization, camera tuning and calibration, computer vision and AI to develop and to manufacture complete turnkey products on behalf of their consumers. Thundercomm are headquartered in San Diego and have rapidly grown in recent years to 1200 staff across 9 R&D centers and 16 sales offices.
Infos
Samples