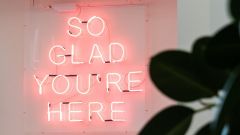 Onboarding
The first weeks at a new workplace are always filled with a lot of new impressions and information.
Our clearly structured onboarding process with an individualised training plan – in addition to our comprehensive welcome folder – will help you obtain an overview in the first six months.
Ongoing feedback meetings will gauge the training progress and reveal where you may need additional support. Your personal mentor will accompany you throughout the entire training process, and will also answer questions beyond your area of work.
CODICO Academy Week
Well-trained staff is the company's backbone and contributes to the long-term success of CODICO.
A one-week CODICO Academy event takes place at our headquarters in Perchtoldsdorf several times a year, to which the entire team from Europe is invited. The CODICO Academy primarily features technical training, product training, and a presentation of the latest trends and technologies by our suppliers, product managers, and engineers.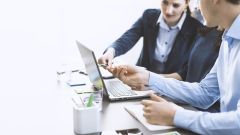 Individual Development
CODICO makes sure that all employees receive the necessary training that allows them to perform their assigned tasks. In addition, we want to promote the potential of each individual and support our staff in achieving their professional objectives
We therefore offer initial and further training programmes that help expand their personal and professional perspectives. Transparent structures and flat hierarchies allow you to put your skills and knowledge into effect rapidly, and to play an active part in shaping your area of work.
Occupational Safety and Well-Being
CODICO applies the universal principles of accident prevention when designing workplaces and work processes, when selecting and using work equipment and working materials, and in all measures for the protection of its staff.
Our offices are equipped with high-quality office furnishings. An ergonomic workplace is the basic prerequisite for protecting the body against excessive strain. Our staff are given the opportunity to perform workplace evaluations together with our occupational physician and to equip their workplace according to their needs. In addition to that, we offer regular training courses and videos on topics like "correct seating position at the workplace", "eye relaxation exercises", or "back exercises". Simple and efficient exercises during short breaks, which can make a difference.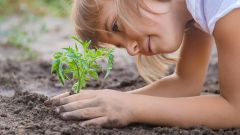 Family Friendliness & Work Life Balance
As a family company in second generation, reconciling work and family is a matter very close to our heart. It is extremely conducive to the satisfaction and motivation of our staff if they can reconcile their personal interests and their job in the best possible manner. A major prerequisite for achieving this are suitable flexitime models. Part-time positions enable parents with small children to re-enter professional life.
Our 12,000m² CODICO Central Park not only welcomes all our employees but their families, too.
Regular Staff Surveys
CODICO carries out staff surveys and evaluations of mental pressure at the workplace at regular intervals. We are proud of our excellent results, and see them as a confirmation of our endeavour to continuously improve well-being at the workplace.