Perform a Variety of Circuit Settings
Trimming potentiometers perform a variety of circuit adjustments in all types of electronic devices.
CODICO offers potentiometers and trimmers that can be used in virtually every electronic market, including industrial, medical, measurement equipment, consumer electronics and many others.
The variety of physical configurations available and the ability to withstand today's manufacturing environment gives designers the ability to select the best trimmer for the application.
Samples
Contacts
News
Manufacturers & Contacts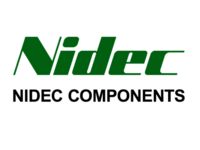 NIDEC COMPONENTS EUROPE
A passion for innovation and very high production quality have made NIDEC COMPONENTS EUROPE GmbH one of Japan's leading manufacturers of switches (coded switches, slide switches, etc.), potentiometers and encoders.
Infos
Samples