High-Power Light Emitting Diodes
High-power LEDs cover a power range from 2 to about 200 watts. Apart from a few PLCC designs, the most common high power LEDs are COB (chip on board) LEDs.
CODICO's range of high-power LEDs covers:
Indoor lighting applications
Outdoor lighting applications
Industrial applications
Samples
Contacts
Manufacturers & Contacts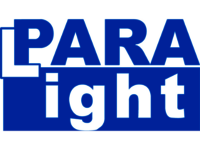 PARA LIGHT
With over 30 years of experience in developing and supplying of opto-electronic components, PARA Light manufactures LEDs and LED displays as well as customer-specific solutions.
Infos
Samples