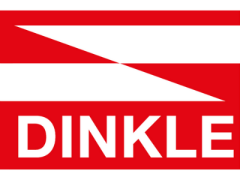 DINKLE
DINKLE group is one of the largest terminal block manufacturers in Asia. The company is dedicated to industrial automation to help customers increase their productivity and gain a competitive advantage.
Samples
Contact Person
DINKLE's Quality Management System
DINKLE's headquarter is located in Taipei and they have trading and service organizations in over 40 countries. DINKLE has established the complete product quality and environmental friendly management system, through the practice of ISO 9001, ISO 14001 and its certifications. Dinkle products are also certified with UL, CUL, CSA, VDE, TÜV and CQC.
DINKLE has the complete production process in-house, in order to control the quality and lead-time while maintaining flexibility for customized requirements. DINKLE'sVDE certified laboratory performs mechanical and electrical tests that always follow UL and IEC standards to assure that product quality is always achieved in production.
DINKLE's Product Portfolio
Terminal Blocks: Screw and spring type versions, barrier style
Terminal Blocks with integrated light pipes
DIN Rail Solutions
Besides standard products, DINKLE is able to offer special and tailor-made solutions, too:
Insulators in other colors
Printings
Modifications of standard products (adaption of insulator, etc)
Special packings, codings, labelling, ...
Order samples of DINKLE now! To keep your time to market as short as possible, the latest samples are available in our shop.